No Problem! In this article we will show you how to change your password.
"Hmm, what was my password again?" Almost all of us have asked ourselves this question more than once and, after a some attempts, have assigned a new password. At TeamEcho, you can get a new password in just a few steps.
1. To change your password, first go to the TeamEcho login. We have included the correct link here.
In case you log in to TeamEcho via "Username and Password", it is best to contact your team leader right away. They can provide you with a new password.
2. Click "Forgot password".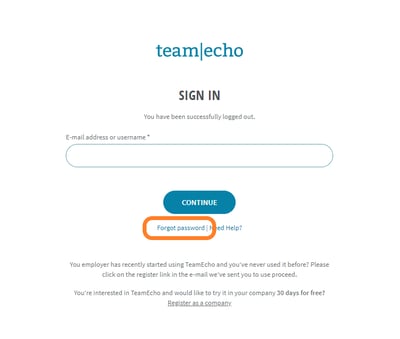 3. Enter your email address and click "Send".
4. Check your email inbox! TeamEcho will send you an email with the link "Reset password".
The delivery can take up to a few minutes. Also take a look at your spam folder, sometimes mails get lost in there.
5. By clicking on the "Reset password" link you received in the mail, you will be automatically redirected to the correct page.
You can now enter a new password and confirm it.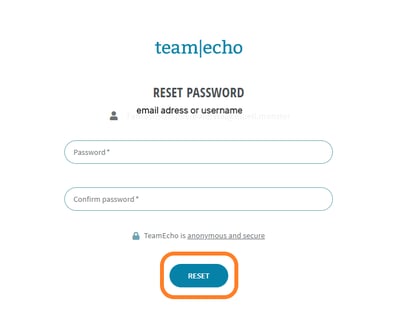 6. It's done! Click "Reset" and you will be automatically redirected to your TeamEcho and you can directly participate in a survey or take a look at the dashboard.