Event markers help you make important events visible on your TeamEcho dashboards. For example, you can mark actions and make your progress visible. Here we show you how to set event markers.
As an administrator or as a team leader with editing rights, you will find the event markers in your menu once you expand "Insights".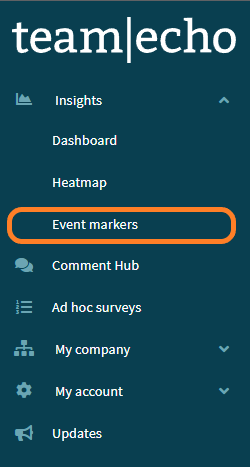 Click on the menu item "Event markers". If you have already set event markers, you will also find a list of active markers here.

To set a new event marker, simply click on "Create new event marker". Now you can create the event marker according to your specifications: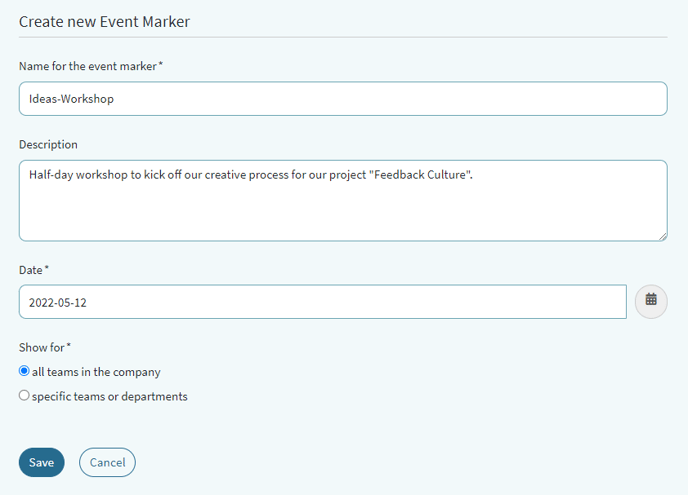 In our example we will create an event marker with the title "Ideas-Workshop". Decide here if you want to set the marker for all teams in your company or if you want to set the "Idea Workshop" only in certain teams or departments: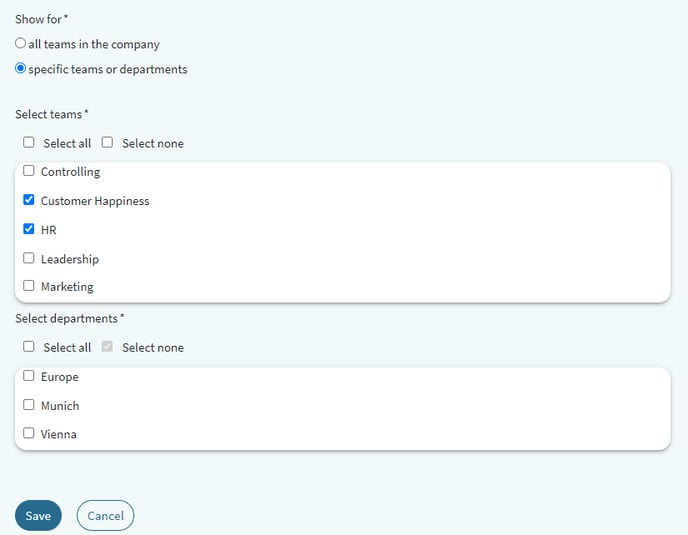 If you are satisfied with your entries, click "Save" and you can immediately see the event marker in all selected dashboards.
Don't worry: You can also edit event markers afterwards in the menu item "Event markers".
For example, this is what our "Ideas-Workshop" event marker looks like, which we set for the entire company: