Sometimes it is necessary to be able to edit survey results outside TeamEcho. For this purpose, there is a handy data export that creates a password-protected .csv file.
As an administrator, you can export your survey results at any time. To do so, go to "My company" in the TeamEcho side menu and then to "Company settings".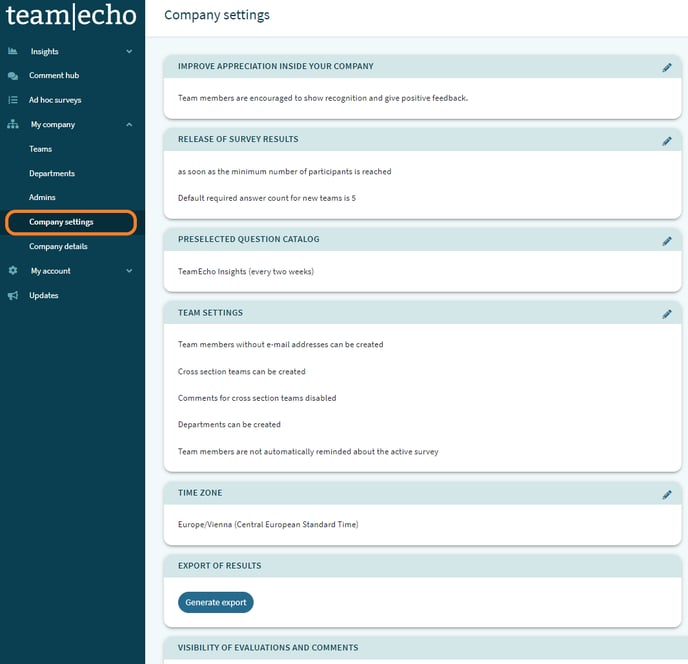 By clicking on "Generate export" you will generate an Excel list with all your results, which will be automatically added to your downloads.
ATTENTION: The Excel file is password protected!
Make a note of the password and keep it safe. Without this password you will not be able to open the file again.
Here you can find more information about the company settings.