TeamEcho offers many ways to personalize your account. For example, you can choose your language settings and frequency of notifications individually. Learn about all the options here.
As a TeamEcho user, you can choose from a variety of options to best customize your account. You can change the settings at any time - don't worry, the changes are only visible for your account, your company settings remain unaffected.
The settings at a glance
You can find your personal account settings under the menu item "My Account":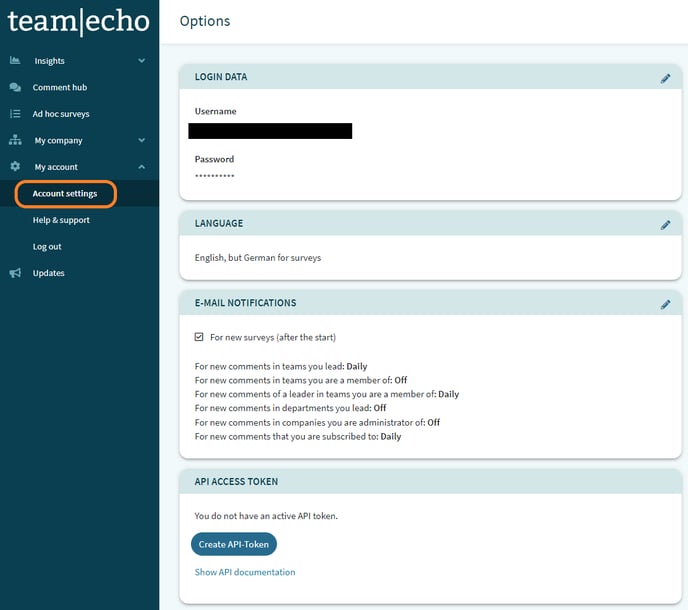 This is an overview of all settings. You can easily select the individual sections by clicking on the pencil icon. Click on the following headings to go directly to the respective area:
LogIn Data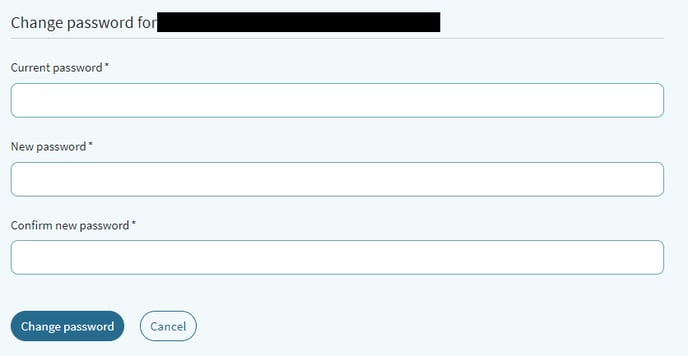 Here you can change your personal password at any time, provided you remember your current password correctly.
Language

In this section you can define which language settings your TeamEcho account should reflect. You can select the following settings separately:
Language = the system language, the language displayed in your TeamEcho browser view; you can choose between English and German.
Survey language = the language in which your surveys will be displayed; don't worry, this setting only affects your personal account, your colleagues will not be affected by your settings. The drop-down list shows you all the languages in which your surveys are available. For our TeamEcho question sets these are English, German and French by default.
E-mail Notifications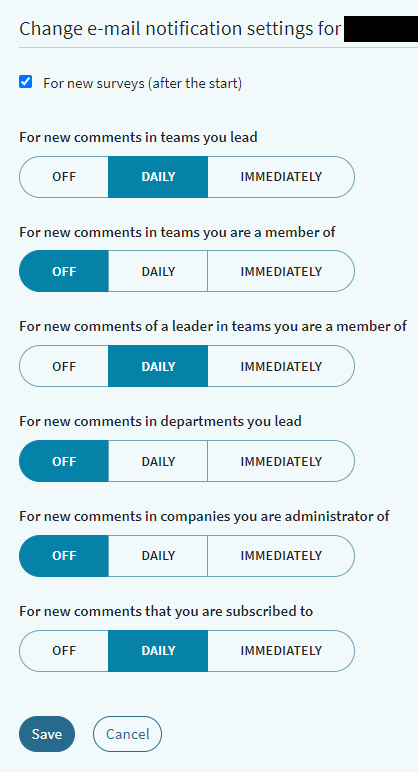 To make sure you don't miss anything, TeamEcho offers the possibility to be automatically notified by email about news in your teams. Which notifications you want to receive is up to you. Try out which settings are most convenient for you - you can change them at any time.
API Access Token

Using the TeamEcho API (Application Programming Interface), information about your teams and departments can be sent to TeamEcho fully automatically and securely, replacing the manual creation and updating of your teams. Click here to read how to activate your API.
Are you an administrator and don't see the API Access Token field? Contact us, our Customer Happiness Team will be happy to activate this option for you!
Are you looking for more information about your company settings? Then read on right here!